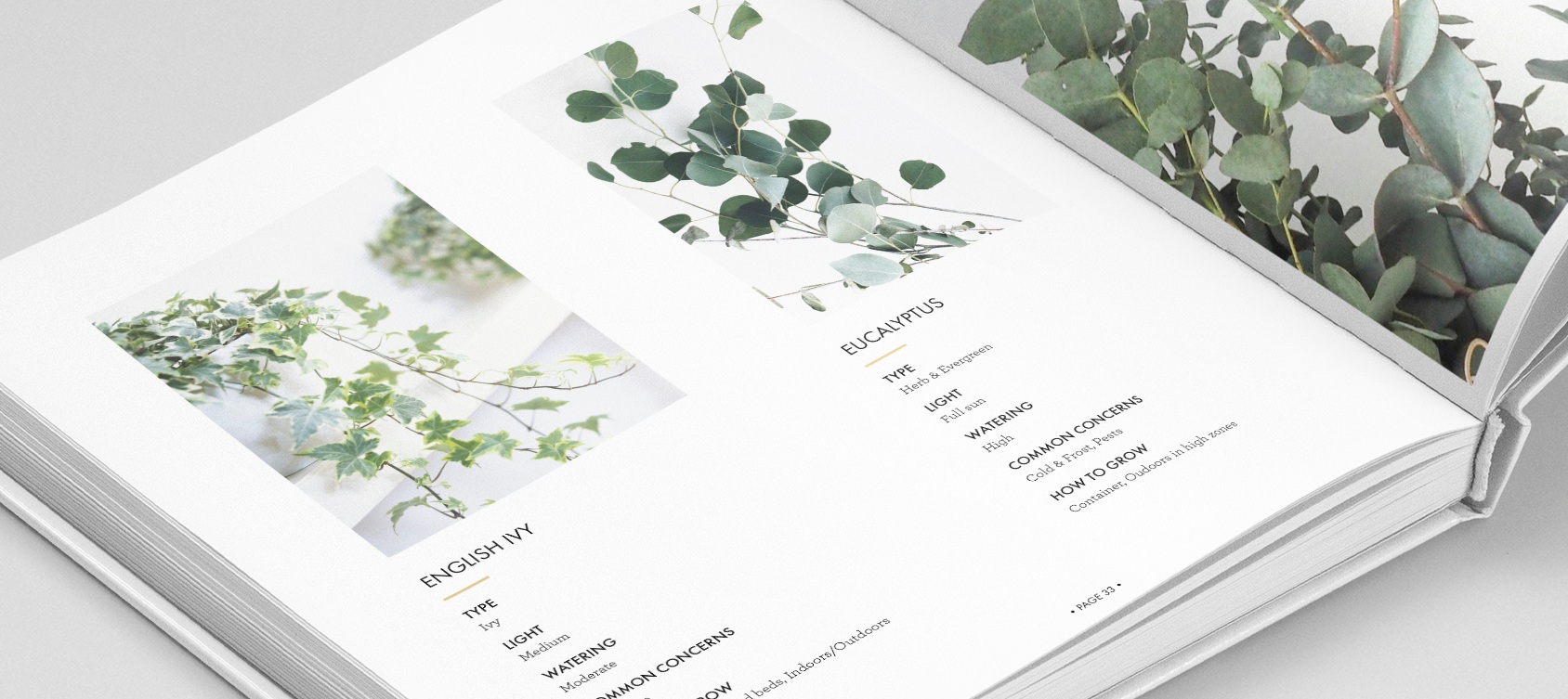 Greenspace is a Philadelphia-based company devoted to educating those living in urban areas about how to grow and care for plants in small spaces. The brand is designed around the idea of an informational book which lays out information in a fun and clean way. Stunning photography showcases each individual plant and provides inspiration for the urban gardener. A website directs the user to workshops on how to plant, grow, and maintain the perfect urban Greenspace. Branded social media campaigns strive to capture the attention of young people and teach them how they can get involved in beautifying their city.
ART DIRECTION:
Sean Brodbeck, Scott Laserow
PROCESS
The briefing for this project asked each student to create a website and print piece based on the word "nature." My first concept was to create a handbook of natural herbal remedies. Unfortunately since timing was a constraint of the project, I did have to focus in on a subject that could be completed within a few months. As someone who loves plants and has just moved to the city, I was intrigued by those who manage to care for their greenery in small spaces. As urban gardening trends upwards, I though his might be an interesting topic to cover. I ditched all of my prior logo ideas and moved on with my new concept, excited to dive in and learn a little bit for myself and why exactly you couldn't grow a pumpkin patch in North Philadelphia. It was important to me to create a book that someone would want to pick up and read, so I looked at modern trends in books and publishing. This lead me to create a system that allowed the photography to take the spotlight and make much of the text secondary. This playful hierarchy both followed a constructed grid and broke it using fun geometric shapes in metallic gold foil to give the book a little something extra.
All work on this website is student work created at Tyler School of Art.